The Project Partners
All those involved!
OFF Foundation/Hodworks
Location: Budapest, Hungary
OFF Foundation is a private foundation established in 2002. Its goal is to support contemporary performing arts, especially Adrienn Hód's work. Above the maintenance of the dance company led by Hód, the foundation supports emerging performing artist and initiates educational projects in the field of contemporary dance.
Hodworks was founded by choreographer Adrienn Hód in 2007. Besides permanent members, the Budapest-based international company works with artists invited from different field of arts. Hodworks regroups sensible, proactive and forward-thinking creators having their own creative and concentrated working methods. They focus on the human body itself, liberated from any mediators, limits, sets or props. Hodworks pieces, always taking a new and progressive direction, are result of a long, creative body research based on improvisation, which appears in a strictly structured form on stage. Hód choreographies own a delicately developed, fine, high-quality language balancing between the exact and the very abstract representation. These pieces stimulate the audience's spirit and senses and invite us doubting in the known and opening up towards the unknown. They do not compromise; they do not want to please.
Contribution
Creation of Dance Education for Creativity Training
26-28 August, 2019, Budapest, Hungary

In our three-day workshop, our focus is on the relationships between the individual and the other, our private and our social selves. We offer exercises to improve our listening, attention, sensorial perceptions, and non-judgemental presence.
We rise up questions such as: what kind of space we need to create and share in order to live together? What do our physical behaviour and movements tell about us? How we relate ourselves to rules? What makes a shared experience remembered? How can we consciously play with our performativity?
In the movement-based exercises, we open up space for participants to play and debate. They also get the opportunity to get an insight into contemporary dance history and practices; they experience collectively created choreographies, and play with gender roles by trying and twisting around various popular dance types.

Dance Open Education Resource Pack
January-December, 2020.

OFF Foundation and Fondazzjoni Ċentru Għall-Kreatività will develop this resource pack based on the experience of the 3-day workshop held in Budapest.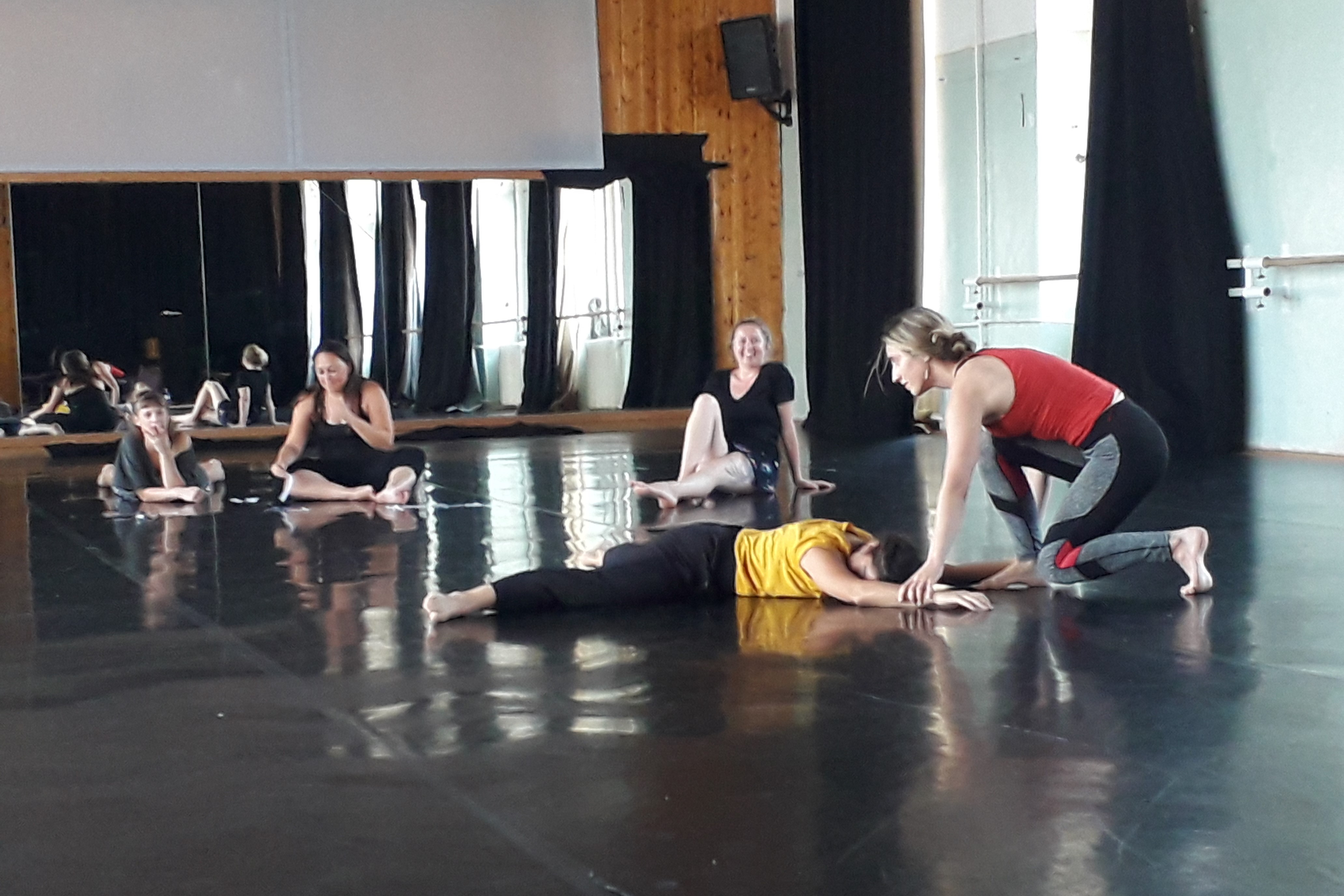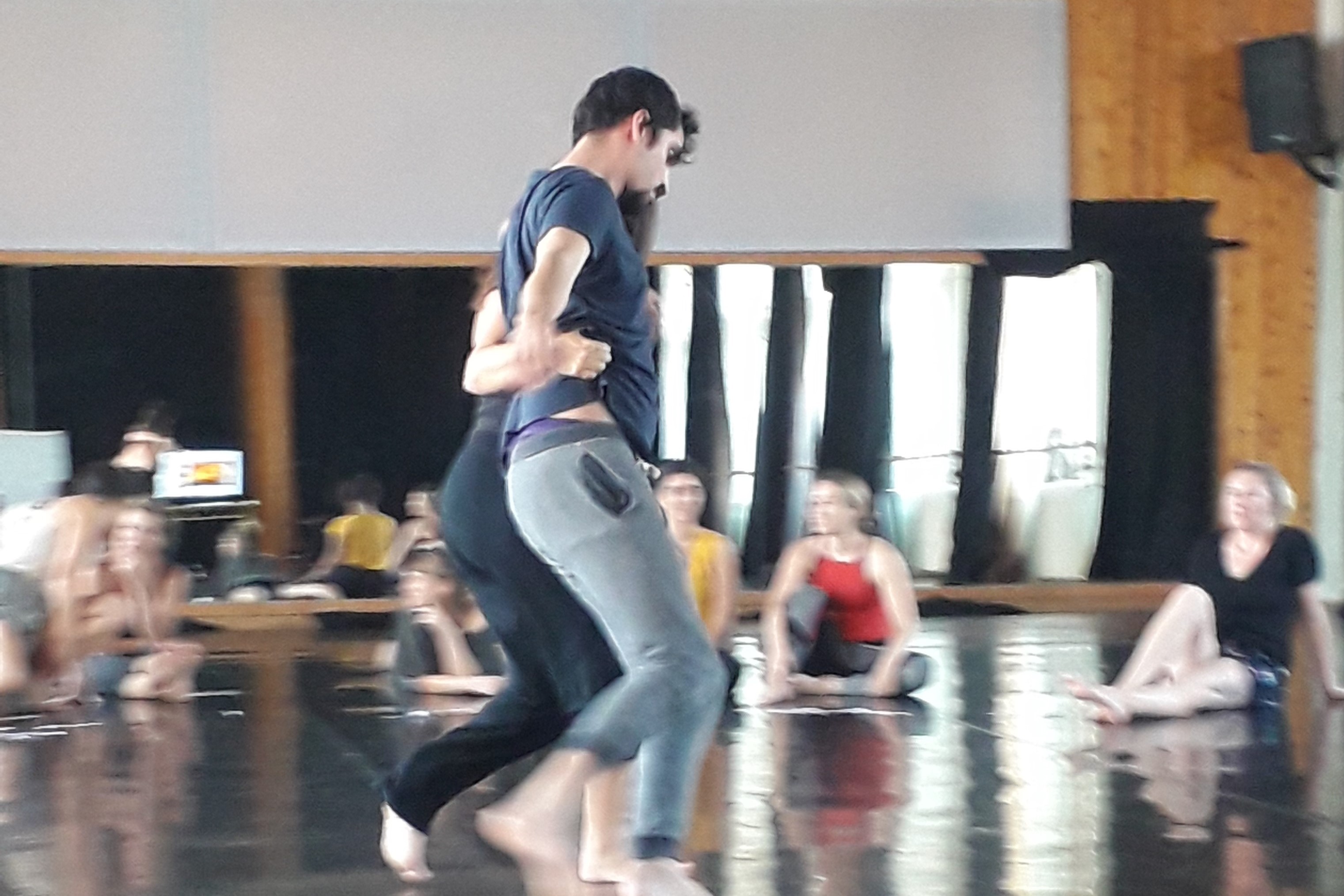 Copernicus Science Centre
Location: Warsaw, Poland
Copernicus Science Center (CSC) - is a biggest science museum in Poland standing on the bank of the Vistula River in Warsaw, Poland. Is a cultural and science institution established and financed by the Municipal Office of Warsaw, the Minister of Science and Higher Education, and the Minister of National Education. Is the second most-visited science center in Europe (after a multi-faceted Parisian Universcience). It contains more than 450 interactive exhibits that enable visitors to single-handedly carry out experiments and discover the laws of science for themselves. The Centre is the largest institution of its type in Poland and one of the most advanced in Europe. In Copernicus Science Center working over 3 000 employees.
The role and impact of the Center reflects the structure of founding institutions - the Copernicus Science Center is involved in local and national activities to change the learning culture and develops participation in the culture created by science.
The Center's program offer is used by over a million people a year - adults and children. The key area of the program activities of the Copernicus Science Center are exhibitions: 6,000 m2, where over 450 exhibits were placed in six permanent and one temporary galleries. About 2,500 visitors per day learn about them and discover natural phenomena by developing their knowledge about science. The Center's program activity, however, goes far beyond the exhibition space. Just a few highlights are mentioned here. Copernicus is an animator of nearly 800 Young Explorer Clubs (KMO) - a nationwide network of grassroots groups of students, run by adult caregivers. Thanks to KMO, students discover science by experimenting. Another example is the Science Picnic of Polish Radio and the Copernicus Science Center - an annual one-day event of scientific communication in which nearly one hundred thousand participants take part in the program created by over two hundred scientific institutions. "Naukobus"(Science bus) is a traveling exhibition program, implemented in cooperation with the Ministry of Science and Higher Education. They reach several hundred small centers in Poland each year. In turn, the Autumn Festival of Changes is a series of events directed primarily to an adult audience that inspire critical reflection on the world around us. Diversified activities of the Center are consistent due to the consistent attitude to the implementation of the mission: inspiration to observe, experience, ask questions and seek answers. In 2015, changes were introduced to the CNK Statute and the Center became a place for conducting research and development in the area of education and human learning European Science Education Resource Office – Poland (ESERO) is the educational arm of the European Space Agency (ESA), with the Copernicus Science Centre coordinating the project in Poland. It supports the teaching of STEM subjects by presenting them in the context of space research. The project aims to inspire young people to choose careers in engineering and technology. ESERO-Poland hosts a range of practical workshops for teachers, international competitions and meetings with scientists, as well as providing film materials, event scenarios and software.
Contribution
Copernicus Science Centre (CSC) was in charge of creating a training event, which was focus on 4th SDG of Quality non-formal Education and SDG#14 Life below water during 5-day training activity. Participants was invited to visit CSC's galleries and laboratories as well as their Fablab workshop which is a platform which celebrates innovation and inventions. An overview of CSC's education programme was given to elicit information on how science centres can be explored to develop inquiry and problem solving skills. This is because research shows that a combination of formal and non-formal educational activities for young people at the school level may offer a chance for developing integrated regional science education, which is both attractive and effective for learners. Organising Creative Arts Event for School Groups and Creative Arts Event for science centre visitors during project. One of the key factors which will lead towards the successful implementation of the chosen SDGs is to equip students with knowledge about the most pressing global issues. Copernicus Science Centre will thus design and organise a 1 day event for Science Centre young visitors (non-formal VET learners and general public visitors) to promote, test and obtain feedback on the use of the 3 Resource Packs developed through the project. Visitors will also be given the opportunity to discuss and encourage engagement with the 3 SDGs identified; gender equality in STEAM, life below water and quality education. Copernicus Science Centre will thus design and organise a 1 day event for Science Centre young visitors (non-formal VET learners and general public) to promote, test and obtain feedback on the use of the 3 Resource Packs developed through the project. Visitors will also be given the opportunity to discuss and encourage engagement with the 3 SDGs identified; gender equality in STEAM, life below water and quality education to celebrate active participation.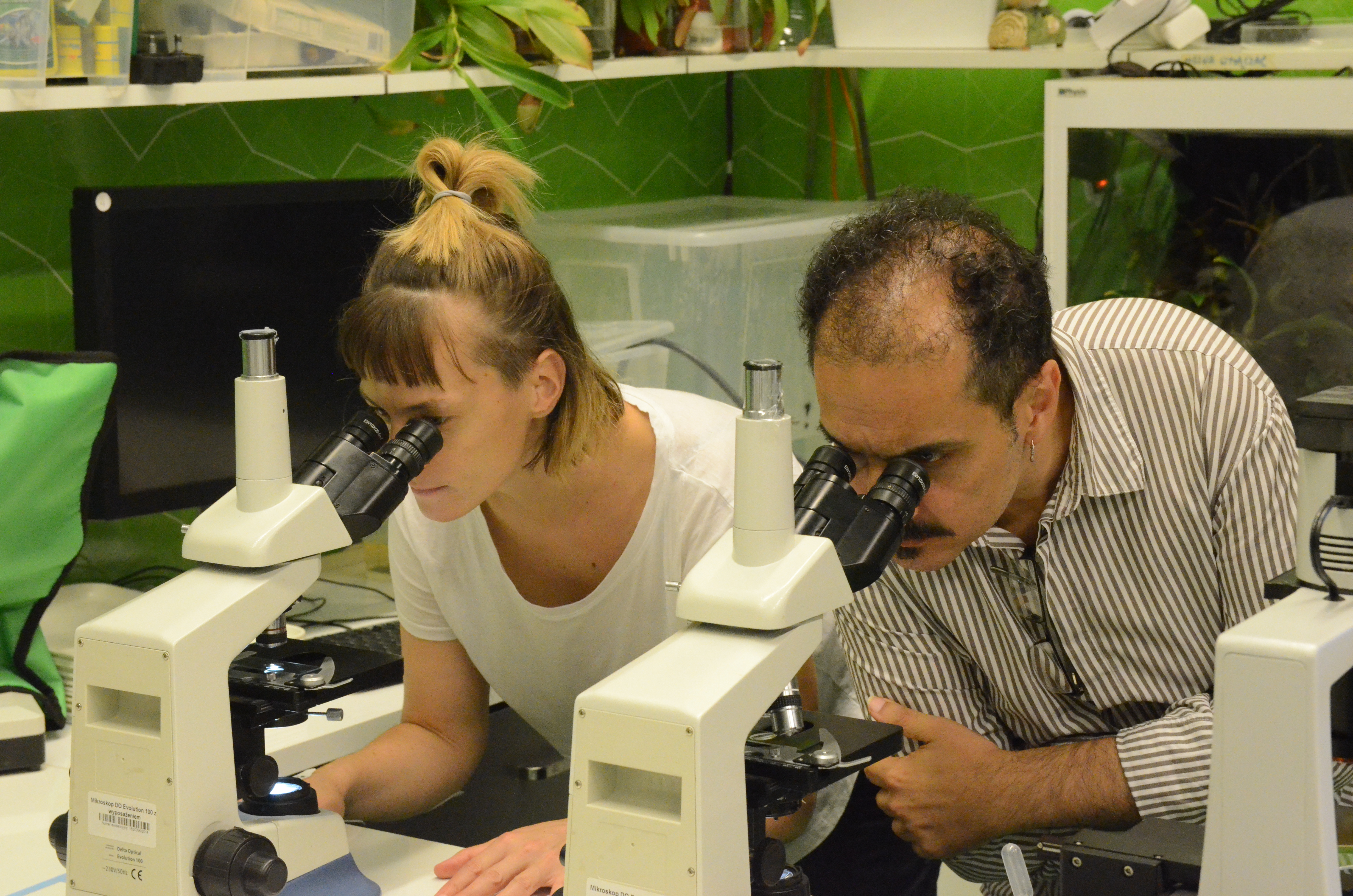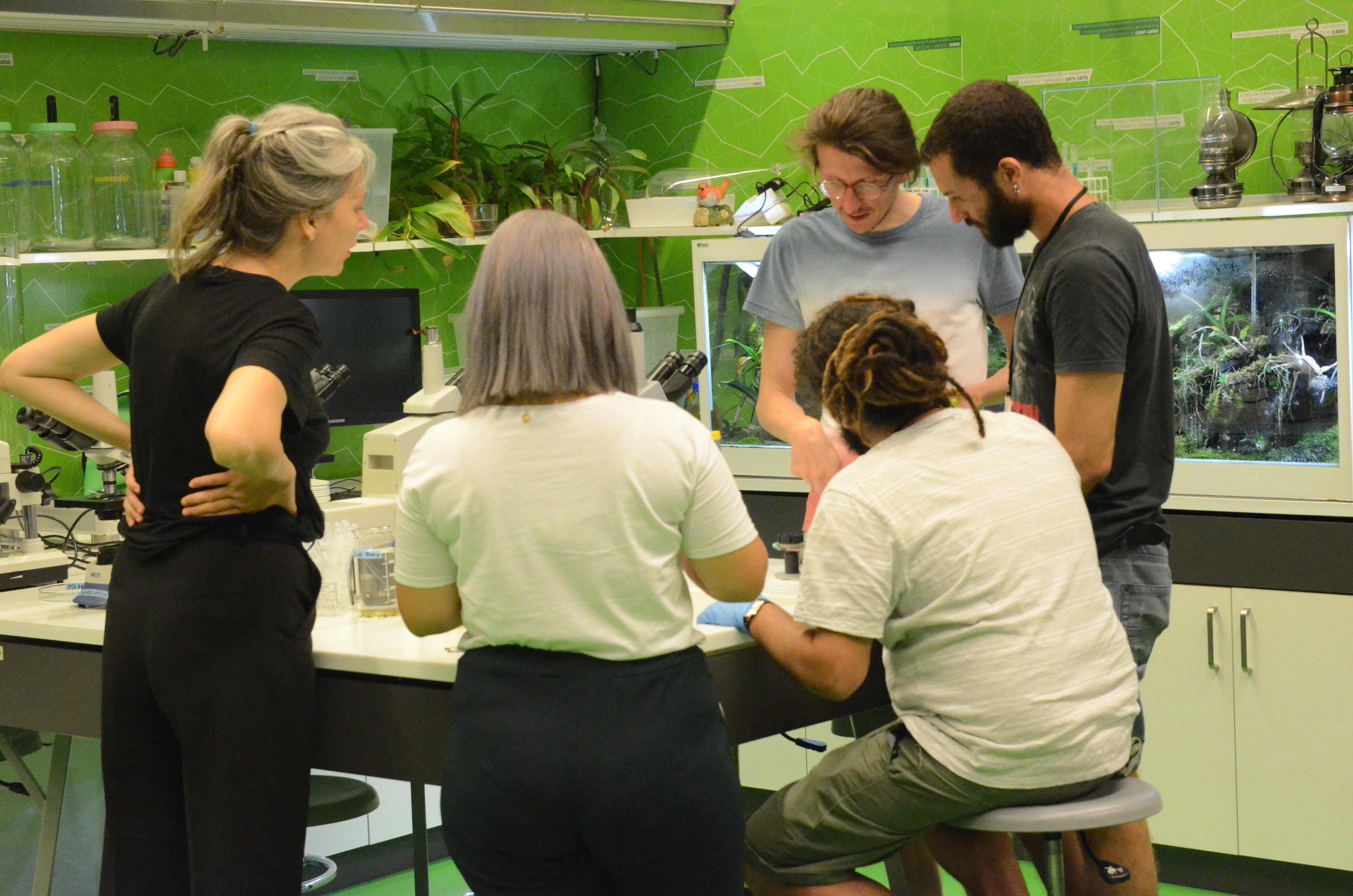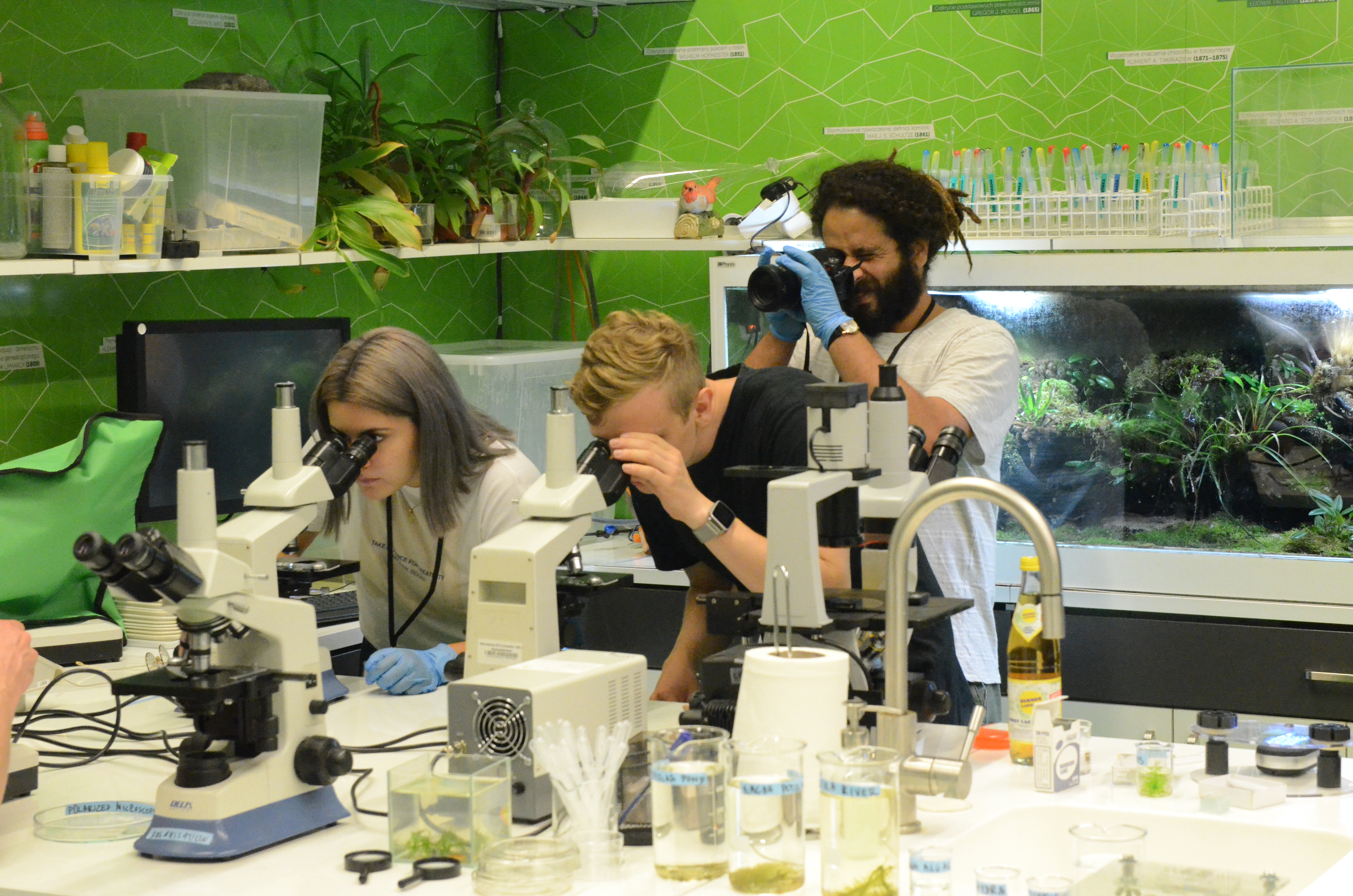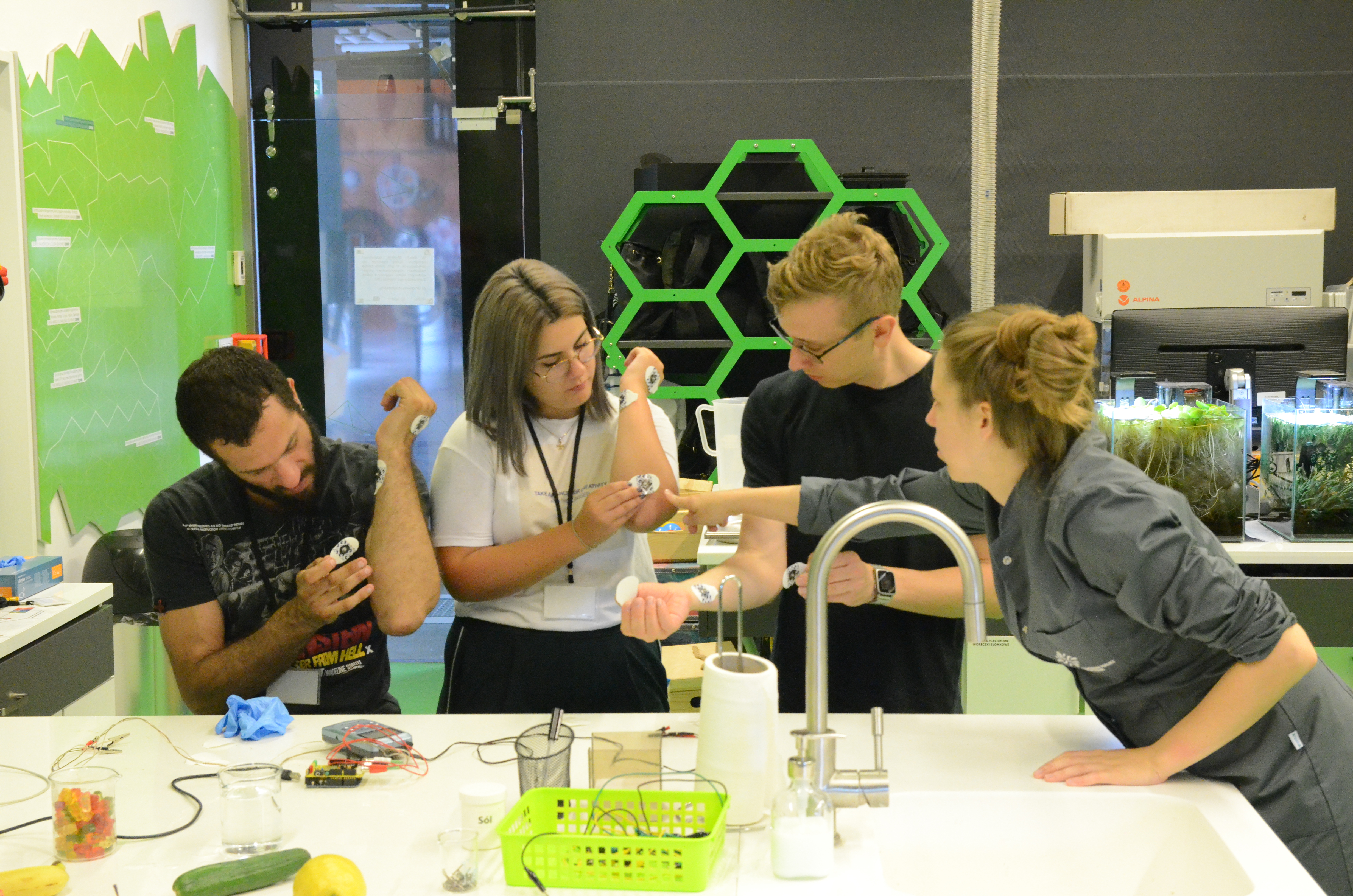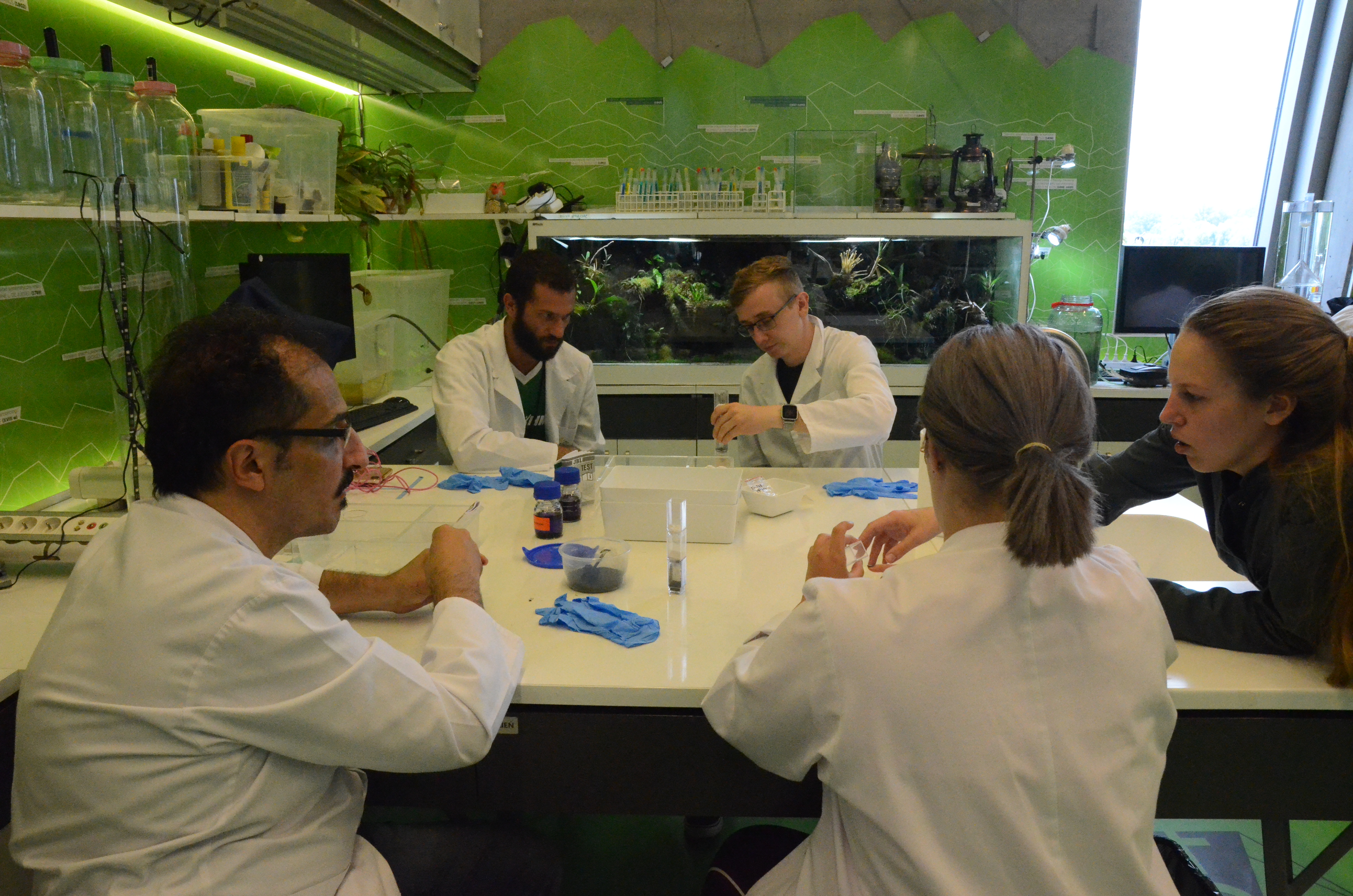 Esplora Interactive Science Centre
Location: Kalkara, Malta
Esplora, Malta's Interactive Science Centre, is a non-formal educational and recreation facility appropriate for visitors of all age groups. Esplora applied to be partly financed by ERDF back in 2011 and after years of restoration and regeneration, the science centre opened its doors to the general public on the 28th of October 2016. Esplora's vision is to cultivate a culture of scientific curiosity and creativity with the mission of igniting a passion for questioning, investigation and discovery. Esplora's mission is achieved by encouraging visitors to Explore, Think, Imagine, Appreciate and Create. Visitors are able to engage with science through hands-on interaction. The aim is for science to be projected as being relevant and entertaining through a range of workshops, science shows, science events and debates. Features within Esplora include a Planetarium, an Outdoor Adventure Experience, an Activity Centre as well as interactive exhibition halls with 250 exhibits catering for every age and interest. Apart from the daily operations of the science centre, Esplora is also responsible for a number of projects which contribute towards the achievement of its objectives.
Contribution
Esplora's Contribution to the Project:
 1. Coordinate the project in cooperation with project partners.
 2. Coordinate the design and use of evaluation tools for the developed resource packs and activities organised.
 3. Provide the artistic directorship of the project, so that the Creative Art forms used keep their commitment to the 3 SDGs chosen.
 4. Host a Job Shadowing experience in Science Communication and Visitor services.
 5. Be twice, the venue for the dissemination for the resource packs produced by the project.
 6. Organise the Concluding Conference for the project.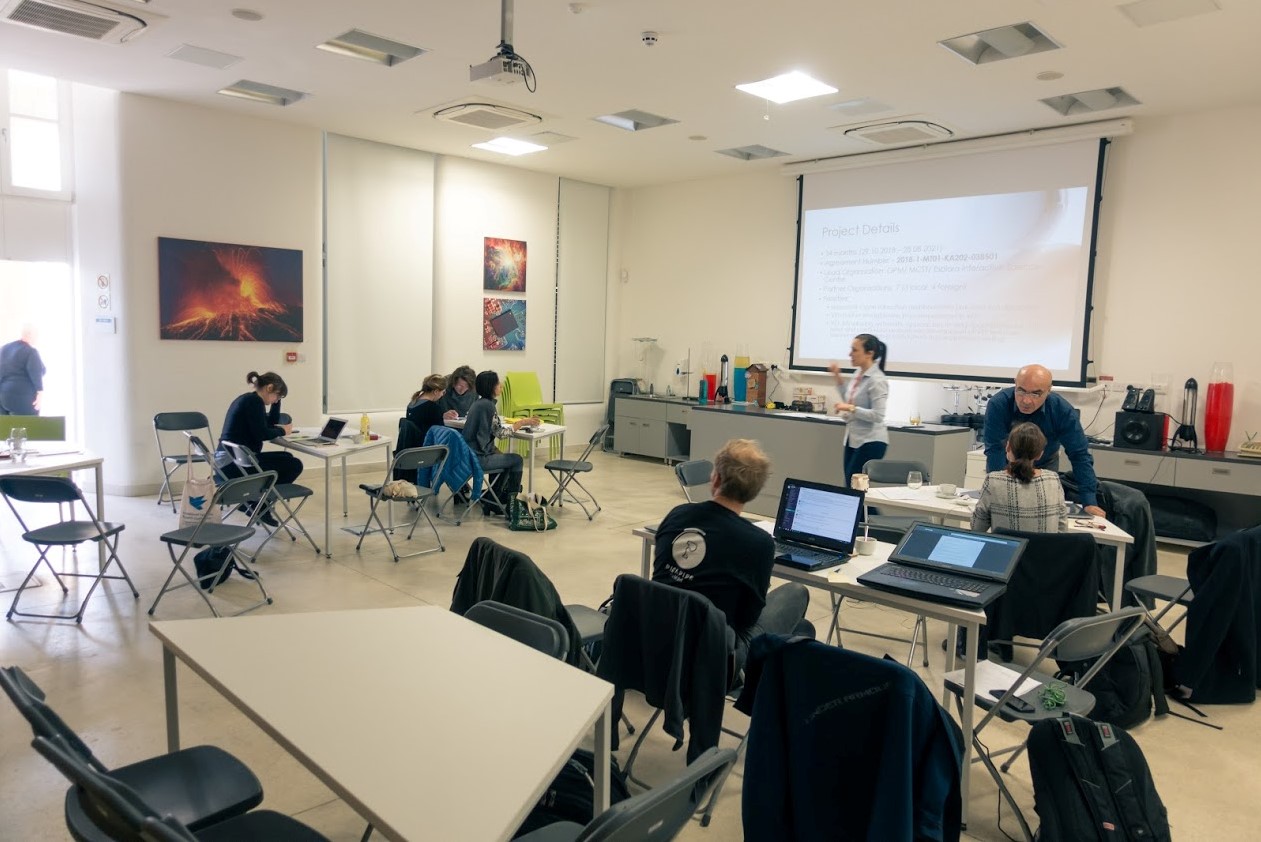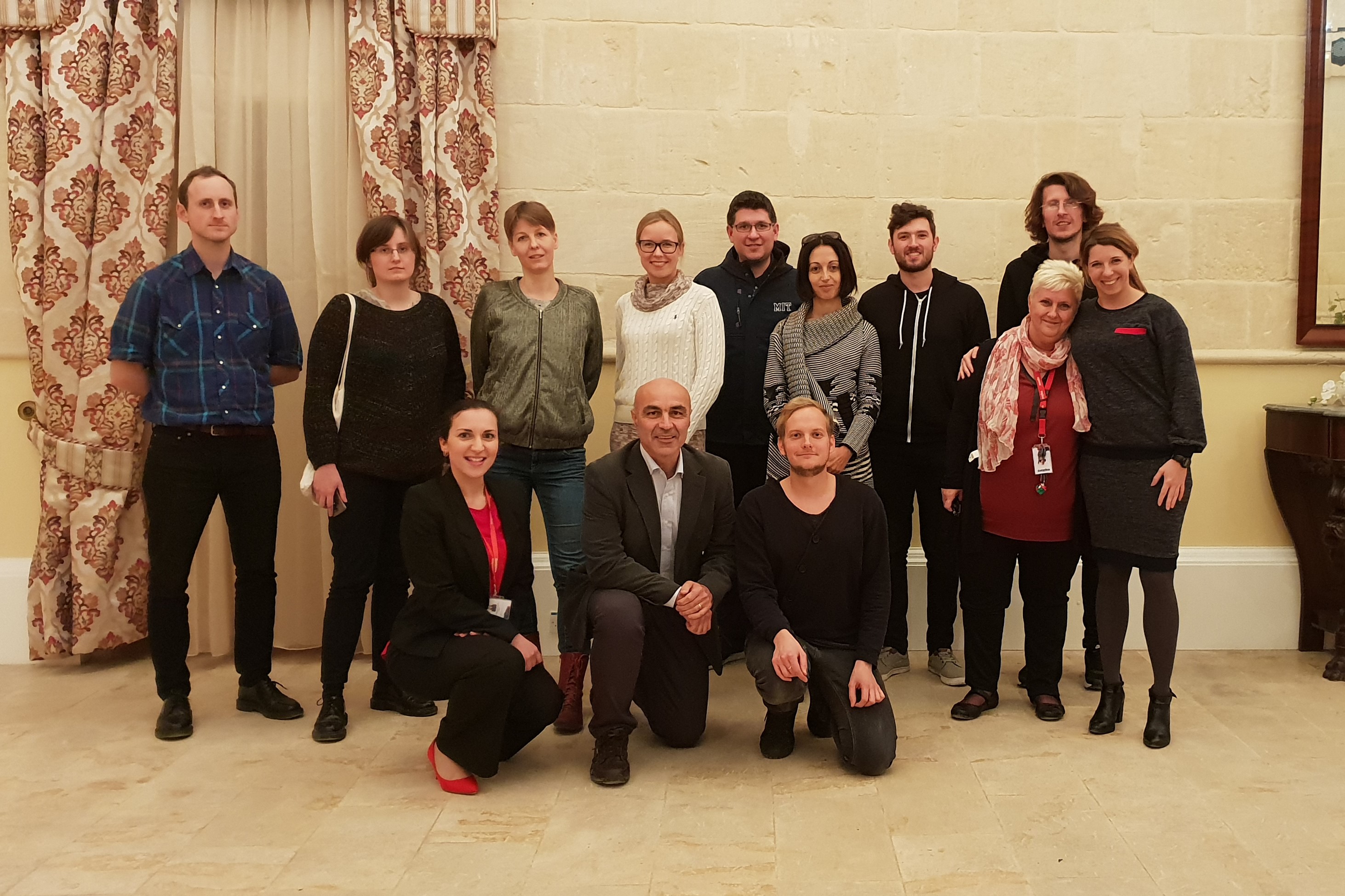 Seven Stories, The National Centre for Children's Books.
Location: Newcastle, England
Seven Stories is The National Centre for Children's Books – the only place in Britain dedicated to saving, celebrating and sharing our rich literary heritage for children. Seven Stories' home is a carefully converted listed warehouse in Newcastle upon Tyne in North East England. The museum opened in 2005 and visitors can explore seven floors of galleries, creative spaces, a specialist children's bookshop and a café. Everything Seven Stories does uses children's books to inspire children and grown-ups to be curious, imaginative and creative. It strives to encourage people of all ages, backgrounds and abilities to enjoy a lifetime of reading for pleasure through inventive and immersive exhibitions and lively events and learning programmes.
Contribution
Seven Stories responsibilities as part of this project are to:
 1. Research new methods for creating stories with children and young people and create a Storytelling Resource Pack.
 2. Hold a training event to explore storytelling techniques exploring specific themes.
 3. Hold a dissemination event with children and young people using the Storytelling Resource pack.

All of this work is focused on quality education and addressing gender inequality through storytelling.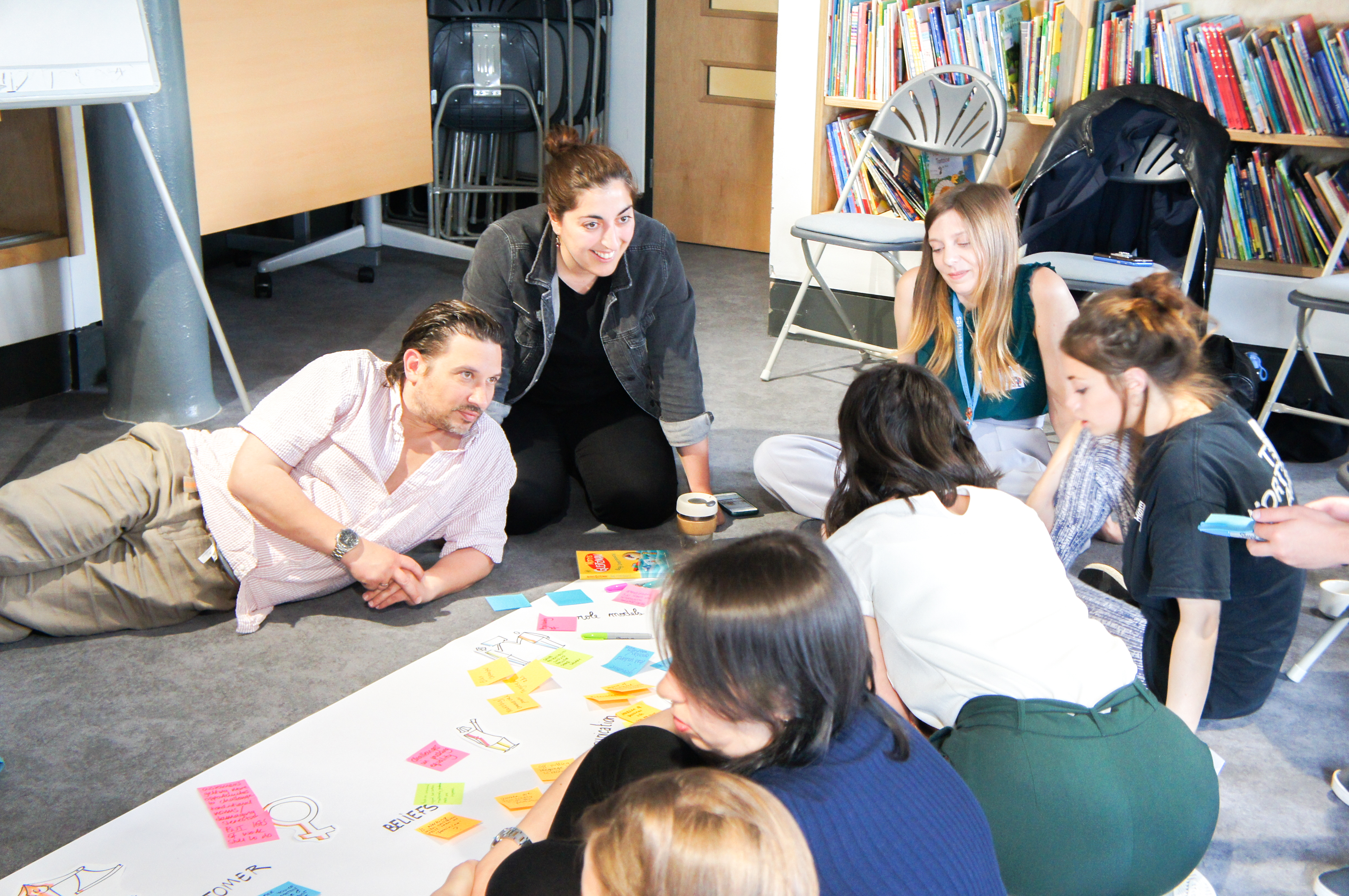 Lignin Stories
Location: Malta
Lignin Stories is a storytelling platform for people of all ages, nations, and beliefs. It is a space for paying it forward, sharing personal experiences, knowledge, and resources in order to foster connection, inspiration and soulful change, unbinding the unrealised potential in every person and every moment.
Contribution
Lignin Stories will produce a research report on the representation of gender in stories featuring science and children. Based on this research, we will also produce a virtual compendium of original stories and resources that can be used by parents and teachers of 5-10 year old children.
Picapipe GmbH
Location: Vienna, Austria
Picapipe GmbH was founded in 2015 by the owners Alexander Pfeiffer, Thomas Wernbacher, Manuel Ihl and Martin Reitschmied as an SME with a focus on software development without the involvement of external funds. Originating from the Center for Applied Game Studies at Danube University, Picapipe is a spin-off which focuses on the interaction of individual expertises in the fields of conception, programming, (game) design and applied R&D. In addition, a wide range of competences such as blockchain, gamification and data science is provided.
Contribution
Picapipe_GmbH contribution to the project was the creation of board games.
University Of Malta
Location: Msida, Malta
Lying at the cross-roads of the Mediterranean, UM has been, over its 400-year history, the hub for international academic exchange on the island. UM is the leading higher education institution in Malta. At UM we carry out academic research and provide a vibrant higher education setting in the arts, sciences and the humanities as required for Malta's economic, social and cultural development.
Contribution
The University of Malta contributed to the SDG Project in the following ways:
 1 Created the creative SDGs website
 2 Created two educational games, Marine Salvation and Equal World
 3 Host a train-the-trainer workshop on game-based learning using the digital games resource pact with VET teachers/trainers

Spazju Kreattiv
Location: Valletta, Malta
Spazju Kreattiv, through its remit to be a catalyst for all forms of expression, presents annually a multidisciplinary programme of creative arts and cultural events that take place mainly at St James Cavalier, Valletta, as well as other spaces across Malta and Gozo. The Spazju Kreattiv season is led by artistic director Dr Toni Sant with the assistance of a team of programmes, operations and technical staff. The programme is composed through a combination of projects and events submitted through an open call, and from others specifically created, commissioned or co-produced in-line with Spazju Kreattiv's strategic vision of Identity, Diversity and Legacy.
Contribution
Spazju Kreattiv is a partner in the C-SDGs Erasmus+ project with Off Foundation, Hungary in the creation of a dance resource pack. The aim is for this pack to be used by trainers, teachers and artists in the medium of dance as a creative art form in education with creative young practitioners. The underlying concepts of this dance resource pack will be to increase awareness of gender equality and quality education. The pack will contain specific resources and methodologies as to how dance can be used in education various all subjects.